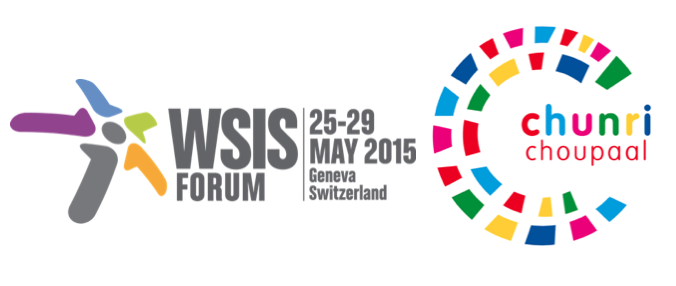 It is our pleasure to invite you to attend our workshop on Digital Inclusion and Gender Diversity at the World Summit on the Information Society – WSIS, taking place on the 25th of May, 2015 in Geneva, Switzerland. The title of our workshop is: Diversity and Inclusion in Tech; Leveraging ICTs for Equality at the Workplace for Economic Empowerment.
For a detailed description of the workshop, please click on this link. If you cannot attend in person, you can join us online. We will be featuring our Young Digital Leaders project and Work To Equality campaign in the workshop. We are also featuring success stories from our supporters and partners from the Information Technology sector. Join us for an interactive diction on fostering digital technologies for the impairment of women and girls, the challenges and solutions.
We look forward to interacting with you at WSIS 2015 in Geneva this May!
For details about our workshop, click here.
For information on remote participation, click here.
Please stay tuned for more updates or send us a mail at info(at)chunrichoupaal(dot)org for additional information.