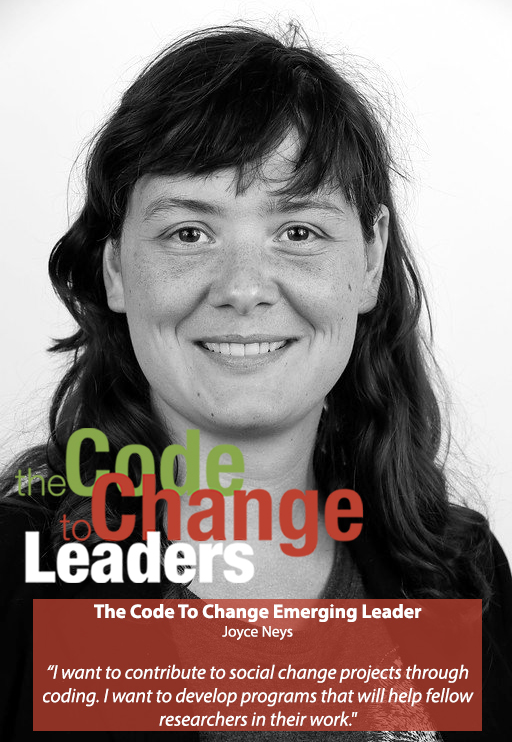 For my PhD research on new media and civic engagement I often had to collect different kinds of data on social media platforms such as YouTube. I quickly realized that having even a basic understanding of and some skill in programming would greatly benefit the data collection process (both time- and quality-wise). I tried and participated in several online courses and while this helped me to get started, participating in the Code to Change program really boosted my learning curve. And not just in programming. More importantly, the program allowed me to meet some of the most inspiring and like-minded ladies, some of whom became good friends.
The Code to Change program offered me several changes to interact with women in different fields with different backgrounds all of whom were currently working in Tech. Their stories really gave me the push I needed to start and further develop my ideas about moving toward a more 'techy' field while at the same time also remaining true to the academic field. After the initial two-day course I was introduced to a great mentor with who I talk regularly and discuss different ideas and paths to (not) take.Talking with her made me realize I want to move more towards Data Science (rather than Web Development) in an NGO-liker (rather than a commercial) setting. This allows me to contribute to projects that are focused on social change while simultaneously helping fellow researchers by developing programs for them.
This means that at the moment, while I am finalizing my dissertation, I am also working on specialized tracks in Data Science and working on several small other projects. The Code to Change program has really given me the confidence to start taking my own dreams and ambitions more seriously and to dare and take the leap towards a career in tech. Time will tell where this jump will take me, but I am very grateful for The Code to Change program, and in particular Rose Gill, to provide such an inspiring and fostering environment that takes you seriously while at the same time challenging you to invest in daring to take the leap forward. And while it is still you yourself who has to do all the hard work, I would strongly encourage other women who are interested in this field but think they are not good/smart/tech-savvy enough, to find an environment that nurtures this feeling of interest and that gives you the confidence to jump. I have and it has been great so far!