Women Empowerment through Equal Opportunities
We are pleased to announce our global campaign "Work To Equality," on the occasion of International Women's Day 2015. In recent years, there has been a lot of attention to get more girls and women interested in STEM. However, women make up only a quarter of the work force in STEM related jobs, and that number only goes down when you look higher in the organisations. Not only that, but wage discrimination is common and uncomfortable, sometimes even hostile, work environments are commonplace. Women continue to face challenges that either discourage them or force them to leave the work force.
We are launching this campaign to share stories and thoughts from women who are working in STEM related fields to raise awareness and help create better working conditions through understanding. If more women are happy in their jobs, they will be more likely to attract new talent and encourage girls and women to join and follow their path to economic empowerment.
Tell us your stories and help organisations look at their recruiting, employment and maternity leave policies, as well as make their company a more inclusive and inviting environment to work in!
Call to Action:
1- Tweet us your story!
If you are a working woman and have faced challenges based on your gender, share your stories with us. It could be things you experience, hear, overhear or see at work. It could be things that made you uncomfortable, upset or repulsed! Don't forget to tag it with the hashtag #WorktoEquality.
2- If you are a man who supports equality at workplace, share the work you are doing to support your colleagues with the #WorktoEquality hashtag.
3- Support our work by sharing this in your network!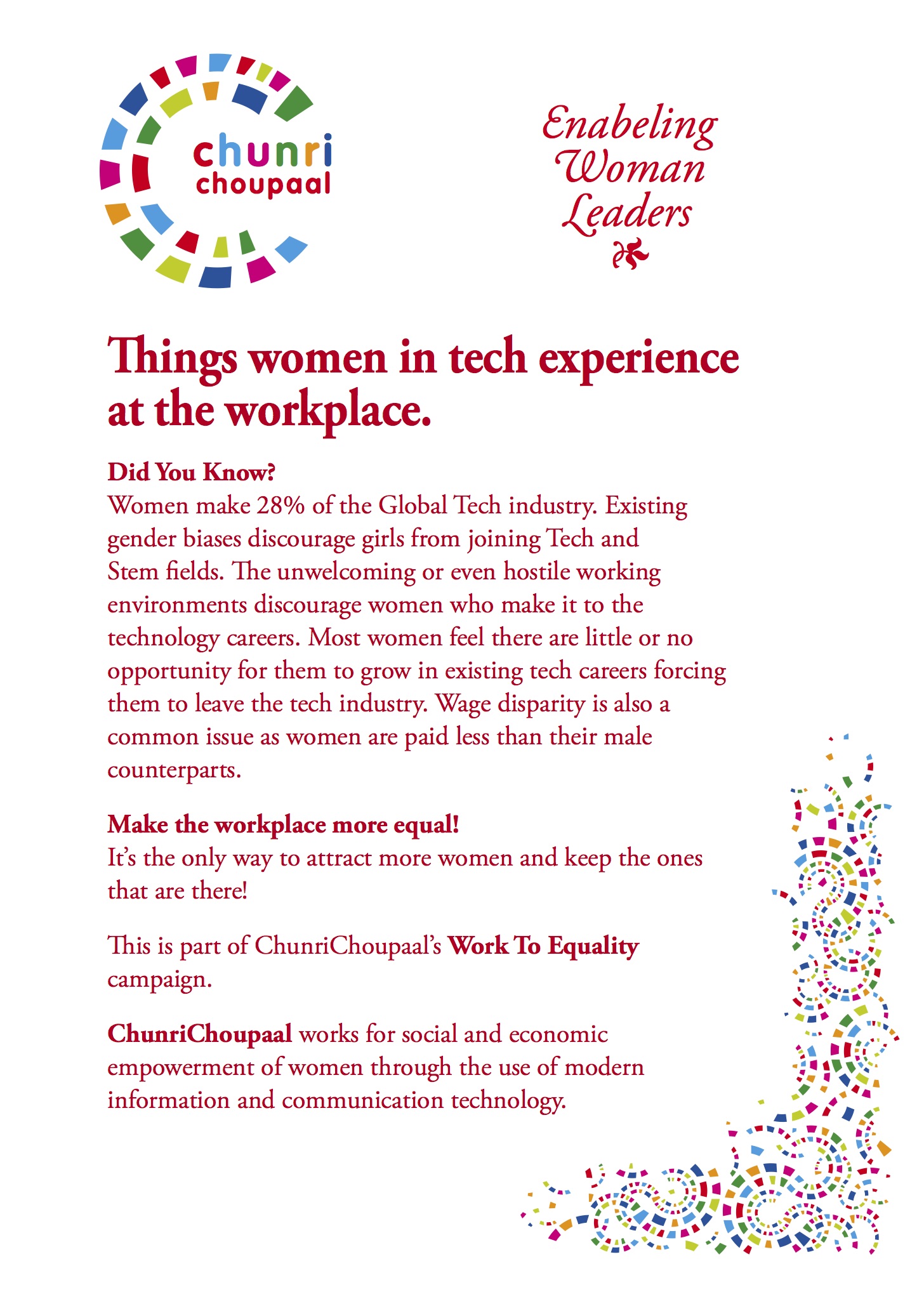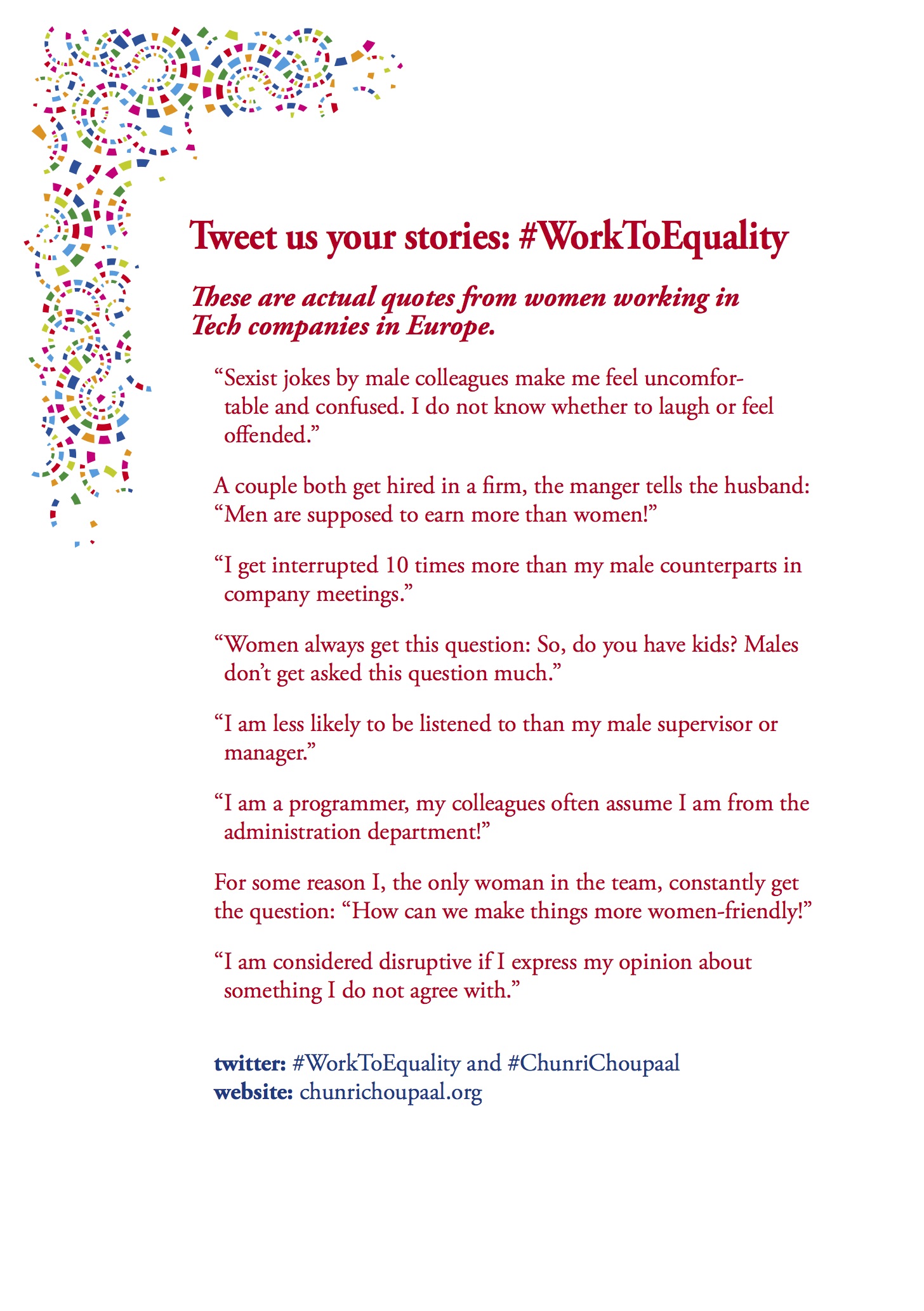 We will compile your stories in a downloadable report. The report will be shared them with different stakeholders, industry leaders and policy makers at the end of the campaign.
Work To Equality Postcards coming soon!
#WorkToEquality #womenempowerment #womenintech #gendergap #digitaldivide #genderequality